In the midst of a global media frenzy to satiate content culture by capturing people's attention and holding it hostage—the winners of the 8th Annual Social Impact Media Awards (SIMA 2020) are here to liberate you. They are here to remind you that the art of inspiring audiences through storytelling is not dead…it's SIMA. And now, more than ever, it demands your undivided attention.
From exposing the faceless monster behind our increasingly unlivable cities in best feature documentary winner, PUSH; taking you on a time-traveling immersive journey to Hiroshima—a story 400 years in the making—in best virtual reality winner, ATOMIC TREE; to artistically exploring the antiquated and oppressive reproductive
regulations women face in best short documentary winner, MOTHERS OF—this year's diverse lineup of SIMA Winners collectively ask viewers to stop. Take a deep breath. Look around, and soak in the world as it was, as it is, and as it soon may be.
"SIMA 2020 winning films are the antidote to apathy. They give us no choice, no option to look away, no alternative then to see our own role in creating a more just and equitable world. The journeys they take us on are so raw and intimate, complex and beautiful—they skillfully lift the veil on our own complacency and inspire to such heights that only action can follow. This is global impact cinema at it's finest and should be mandatory viewing for all." — Daniela Kon, SIMA Founder & Executive Director
Selected from 365 entries from over 100 countries, this year's inspiring winners bring with them a new perspective: documentary storytelling not only has the power to enrich humanity, it also has the power to transform it. The power to re-captivate audiences (Best Documentary Short Editing Winner, NAZI VR); to reignite old motivations for social change (Best Feature Documentary Editing Winner, RADIO SILENCE); to revive and bring new life to buried stories (Best Documentary Short Director Winner, WOMEN OF THE GULAG); to re-contextualization mainstream culture (Ethos Jury Prize Winner, ALWAYS IN SEASON); to reimagine the world as you see it (Best Feature Documentary Cinematography Winner, ANBESSA); and finally, the inherent ability liberate and redirect attention back to our world's most pressing global issues—as embodied in all of the films awarded this year.
There is, perhaps, no greater time in human history to champion these inspiring stories through a mosaic of different mediums, including the recognition of the funders and production companies that power them, like Production Company Award Winners MARIA FARINHA FILMS and IF NOT US THEN WHO and Impact Media Funder Award Winners ONE WORLD MEDIA and CHICKEN & EGG PICTURES—whose support of social impact storytelling is uniquely empowering the work of content creators worldwide.
Congratulations to all the winners of the 8th Annual Social Impact Media Awards (SIMA 2020).
BEST DOCUMENTARY & LENS TO ACTION JURY PRIZE
(Sponsored by Black Magic Design)
PUSH
Director: Fredrik Gertten
Producers: Margarete Jangård
92 mins | US, UK, Chile, Canada, Spain, Germany, Korea, Italy, Sweden
Housing prices are skyrocketing in cities around the world. Incomes are not. PUSH sheds light on a new kind of faceless landlord, our increasingly unlivable cities and an escalating crisis that has an effect on us all. This is not gentrification, it's a different kind of monster.
BEST DIRECTOR
ADVOCATE
Directors: Rachel Leah Jones, Philippe Bellaiche
Producers: Paul Cadieux, Joelle Bertossa
110 mins | Israel, Canada, Switzerland
(Also the winner of Cinema Without Borders GoE Bridging The Borders Award at 2020 Palm Springs International Film Festival)
Since the early 1970s, Jewish-Israeli attorney Lea Tsemel has made a career out of defending Palestinians in Israeli courts: from feminists to fundamentalists, from non-violent demonstrators to armed militants. As far as most Israelis are concerned, she defends the indefensible. As far as Palestinians are concerned, she's more than an attorney, she's an ally. ADVOCATE follows Tsemel's caseload in real time, including the high-profile trial of a 13-year-old boy while also revisiting her landmark cases and reflecting on the political significance of her work and the personal price one pays for taking on the role of "devil's advocate."
BEST CINEMATOGRAPHY
ANBESSA
Director: Mo Scarpelli
Producers: Caitlin Mae Burke, Mo Scarpelli
86 min | Ethiopia, Italy, USA
A young boy displaced by a massive condominium complex creates his own reality where as a lion (anbessa) he can face the forces beyond his control.
BEST EDITING
RADIO SILENCE
Director: Juliana Fanjul
Producers: Philippe Coeytaux and Nicolas Wadimoff (Akka films, CH), Jose Cohen Ovadia (Cactus Docs, MX)
78 min | Switzerland, Mexico
Mexico, March 2015. Carmen Aristegui, incorruptible journalist, is fired from the radio station where she has worked for years. But Carmen continues her fight: raising awareness and fighting against misinformation. The film tells the story of this quest: difficult and dangerous, but essential to the heath of democracy. A story in which resistance becomes a form of survival.
BEST SOUND EDITING
GAY CHORUS DEEP SOUTH
Director: David Charles Rodrigues
Producers: Bud Johnston & Jesse Moss
92 min | United States
Led by conductor Dr. Tim Seelig and joined by The Oakland Interfaith Gospel Choir; the award-winning Gay Chorus Deep South is the timely story of 300 brave singers who traveled from Mississippi to Tennessee through the Carolinas bringing a message of love and acceptance to those fighting intolerance.The ensuing conversations and connections offer a glimpse of a less polarized America, where the issues that divide us — faith, politics, sexual identity — are set aside by the soaring power of music, humanity and a little drag.
DOCUMENTARY SHORTS
BEST DOCUMENTARY

MOTHERS OF
Director: Ross Lai
Producers: Andrew Simon, Christian Tyler, Nicolas Houghton
21 min | Canada, El Salvador
'Mothers of' explores the hyper-strict abortion regulations in El Salvador through the story of Teodora del Carmen Vásquez, a woman forced to serve over 10 years in jail after suffering a stillbirth in her 9th month of pregnancy. Through Teodora's perspective, we begin to understand how loss and motherhood are felt in the face of bitter social injustice.
BEST DIRECTOR
WOMEN OF THE GULAG
Director: Marianna Yarovskaya
39 min | USA
The film Women of the Gulag tells the compelling and tragic stories of the women – last survivors of the Gulag, the brutal system of repression and terror that devastated the Soviet population during the regime of Stalin. The Gulag was first captured by Solzhenitsyn in his opus, Gulag Archipelago. Never before the stories of women and women's experience in these camp was told in an international documentary film. A collection of unique and candid interviews with women who survived the Stalin's repression of the 1930s.
BEST CINEMATOGRAPHY
GOODWILL DUMPING
Director: Teddy Cherim
Cinematographer: Thijmen Doornik
Producer: Levi Wilbrink
26 min | Netherlands & Kenya
The stylized fashion documentary Goodwill Dumping brings the enormity of the industry surrounding donated secondhand clothing to light. The film showcases the journey that discarded pieces of clothing make and what kind of impact this has on local industries. Due to its globalized scale this immense industry has something otherworldly. The film shows the process and butterfly effect caused by the simple action of donating your old T-shirt. Creatures consisting out of mountains of discarded clothes add a layer of stylized and surrealistic commentary on the industry.
BEST EDITING & STYLISTIC ACHIEVEMENT, (Sponsored by Black Magic Design)
NAZI VR
Director: David Freid
17 min | Germany
The high-tech prosecution of a World War II war criminal. What may be the last WWII Nazi trial, was also the first to use virtual reality in the courtroom. As part of the prosecution against former SS guard, Reinhold Hanning, Germany deployed VR technology to re-create Auschwitz, and prove that Hanning would have seen the atrocities taking place all around him. Like many Nazis who never faced justice, the now elderly Hanning claimed he was not aware of what was happening inside the concentration camp. And like many, he had been living a normal life in Germany since the war — until a major war crimes policy review opened the door to try Hanning as an accessory to at least 170,000 deaths.
BEST SOUND EDITING
WAVES
Directors: Jessie Ayles
4 min | UK, South Africa
Waves follows three young girls growing up in one of South Africa's most violent communities. The film looks at the effects that high levels of violence, rape and femicide have on the psyche of young girls growing up amongst it, and how they learn to cope.
JURY PRIZES – DOCUMENTARY – TRANSPARENCY
(Sponsored by Black Magic Design)
THE FEELING OF BEING WATCHED
Director: Assia Boundaoui
Producers: Assia Boundaoui, Jessica Devaney, Amel Monsur, Danieh El-harezi, Din Clarke, Anya Rous
87 mins | USA
When journalist Assia Boundaoui investigates rumors of surveillance in her Arab-American neighborhood in Chicago, she uncovers one of the largest FBI terrorism probes conducted before 9/11 and reveals its enduring impact on the community.
ETHOS (Sponsored by Black Magic Design)
ALWAYS IN SEASON
Director: Jacqueline Olive
Producers: Jacqueline Olive & Jessica Devaney
86 min | USA
As the film unfolds, Lennon's case, and the suspicions surrounding it, intersect with stories of other communities seeking justice and reconciliation. A few hundred miles away in Monroe, Georgia, a diverse group of reenactors, including the adult daughter of a former Ku Klux Klan leader, annually dramatize a 1946 quadruple lynching to ensure the victims are never forgotten and encourage the community to come forward with information that might bring the perpetrators to justice.As the terrorism of the past bleeds into the present, the film asks: what will it take for Americans to begin building a national movement for racial justice and reconciliation?
VIRTUAL REALITY/360 – BEST VR EXPERIENCE, IMMERSIVE IMPACT & JOURNALISTIC ACHIEVEMENT JURY PRIZE (Sponsored by The Angel Station)
THE ATOMIC TREE
Directors: Emmanuel Vaughan-Lee, Adam Loften
Producers: Emmanuel Vaughan-Lee, Adam Loften
10 min | Japan
The Atomic Tree leads you on an immersive journey through the memories held within the Yamaki pine, a 400-year-old Japanese White Pine bonsai tree that survived the Atomic blast at Hiroshima. From its birthplace in the sacred island of Miyajima and ancient cedar forests imbued with Kami spirits, to the Yamaki family home in Hiroshima where it was cared for 350 years and witnessed and survived the atomic blast. Viewers will experience the intricate "living strands of relationship" woven between the human and non-human worlds in the places the tree has lived. What are the connections and conversations that exist within the memories of the tree? How can those memories help us regain a sense of kinship with the natural world?
VIRTUAL IMPACT (Sponsored by The Angel Station)

THE UNCOMFORTABLE JEANS OF OAKHI BEGUM
Director: Ivan Mikulić
Producers: Ariadna Seuba, Asif Khan Ranan
4 min | Bangladesh, The Netherlands
How do you bring a far away reality closer to home? It's an issue many NGO's and businesses struggle with. 360° video is the next best thing to physically go somewhere and get to experience a new world. In collaboration with the Dutch labour union FNV we made a 360° video for one of their events. On that event Dutch citizens stepped into the world of Pakhi, 1 of the 8000 employees in jeans factory in Bangladesh. This way they found out how and by whom their jeans was made and how they can help these employees.
CREATIVE ADVOCACY (Sponsored by The Angel Station)
THE RIGHT CHOICE
Director: Avril Furness
Producer: Henry Stuart, Danny Saneh
2 min | Syria
The Right Choice is a virtual reality film about urban war fare. It is an interactive film that shows an average Syrian family as they come under fire in their home. The viewer is prompted to make choices to move the film forward – but in all cases the choices are futile – which reinforces the message that in war there are no right choices. The story idea is based on observations and stories from our colleagues working in conflict areas around the world – such as Syria, Iraq and Yemen.
IMPACT VIDEOS – HUMANITAS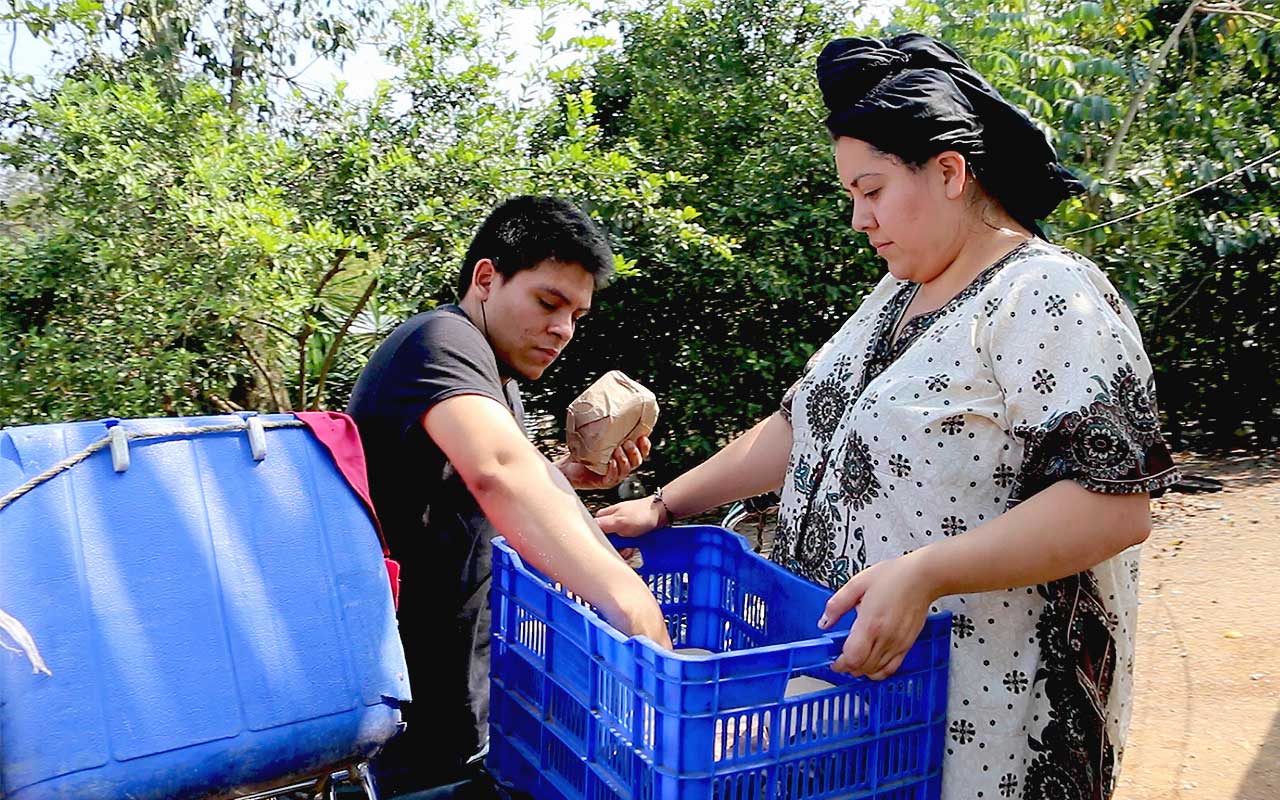 LA CASITA ROSA
Director: Elvin Herrera
Producer: Elvin Herrera
12 min | Veracruz, Mexico
La Casita Rosa is a short documentary based on the humanitarian efforts of Las Patronas, a group of Mexican women determined to help feed the countless immigrants riding on top of cargo trains heading to the U.S.
CREATIVE ACTIVISM

IN IT TOGETHER
Director: Filip Tellander
Producer: Jimmy Wåhlin
4 min | Sweden and Brazil
A poetic look at the dance between two lovers: consumer and producer. The meat industry is one of the biggest reasons for global warming. We are all in it together.
JURY PRIZES – IMPACT VIDEOS – INNOVATION
DETRIOT HIVES
Director: Palmer Morse & Rachel Weinberg
Producer: Rachel Weinberg, Palmer Morse, Matthew Mikkelsen
5 min | USA
Detroit Hives follows Tim Paule and Nicole Lindsey, a young couple from East Detroit, who are working hard to bring diversity to the field of beekeeping and create opportunities for young Detroit natives to overcome adversity. It is estimated that Detroit has with well over 90,000 empty housing lots to date. In an effort to address this issue, Tim and Nicole have been purchasing vacant lots and converting them into bee farms. Detroit Hives explores the importance of bringing diversity to beekeeping and rebuilding inner-city communities one hive at a time.
IMPACT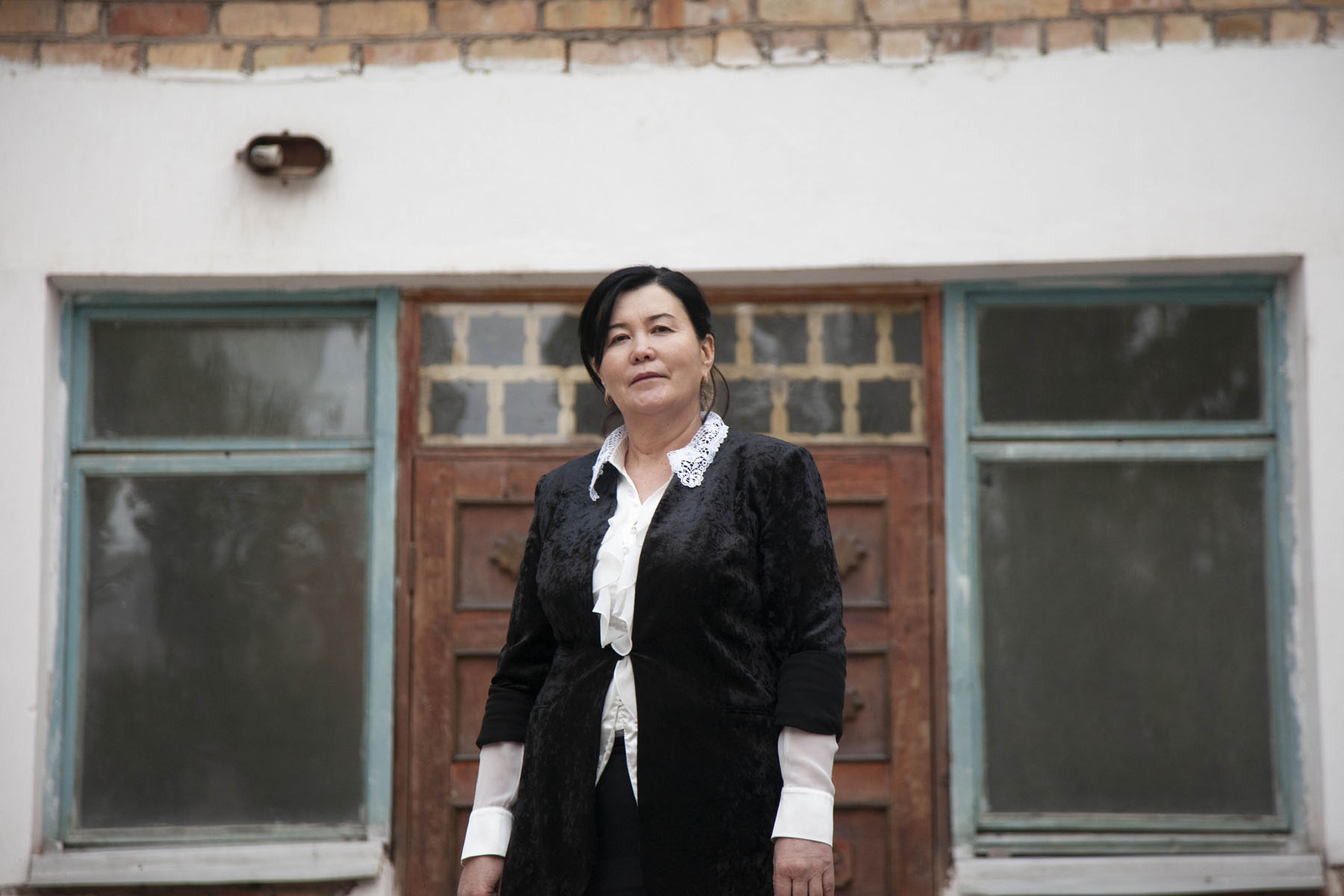 JUSTICE ON WHEELS
Director: Shanshan Chen, (Reporter) Adela Suliman
Producer: Shanshan Chen
4 min | United Kingdom, Kyrgyzstan
Bus delivers legal remedies to women in rural Kyrgyzstan.
PRODUCTION COMPANIES
CREATIVE IMPACT
Maria Farinha Films
Founder: Estela Renner, Luana Lobo, Marcos Nisti
CEO/Executive Producer: Flávia Doria
Mission Statement: For more than 10 years telling stories with the goal of sparking great changes, Maria Farinha Films has produced over 25 films, series and other formats that have impacted millions of people around the planet. The first production company in Latin America to become a certified B Corporation, MFF has developed projects anchored around the UN's Sustainable Development Goals such as Way Beyond Weight (2012), Drops of Joy (2014), The Beginning of Life (2016), Not Even in a Wildest Dream (2017), Be What You Are (2018), Aruanas (2019), among others.
VITAL VOICES
If Not Us Then Who
Founder: Paul Redman
CEO/Executive Producer: Paul Redman
Mission Statement: If Not Us Then Who is a US registered charity, 501(c)(3) that supports a global awareness campaign highlighting the role indigenous and local peoples play in protecting our planet. We work in partnership with communities to make films, take photographs, curate content, commission local artists and host events. Our work aims to build lasting networks, target unjust policies, and advocate for greater rights for indigenous and local peoples to bring about positive social change.