Saudi independent filmmakers are making their mark in Dubai this week with the Saudi Shorts film series at Cinema Akil in Al Serkal Avenue.
Film enthusiasts in Dubai will get an intimate peek into the rapidly evolving Saudi cinema scene, which is also being championed by Crown Prince Mohammed Bin Salman and Saudi Vision 2030.
As the kingdom boosts its entertainment industry, opportunities are opening up and Saudi filmmakers from the collective Telfaz 11 have stepped up to the plate.
From Saturday (August 26) until Wednesday (August 30), the Saudi-based talent company and film production house will feature comedy drama films 'Wasati', and 'Predicament In Sight' (Wa Ka'abat Al Manthar), and the social drama 'Is Sumyati Going to Hell?'.
The three films tackle real life issues within Saudi society, while touching on the realities in today's globalized society.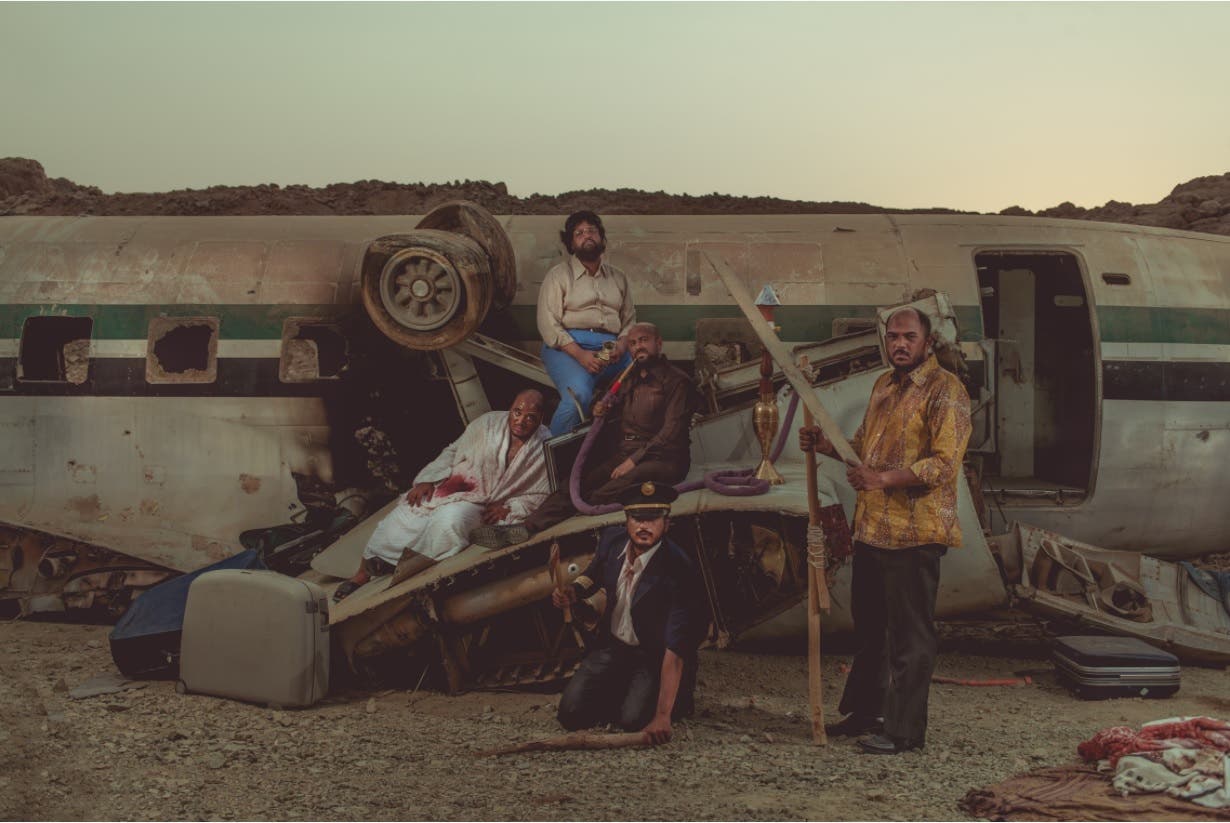 Saudi short film Predicament In Sight cast posing at their plane crash site. (Telfaz11)
Based on true events
'Wasati' by director Ali Kalthami is a film based on true events from 2006 when a group of extremists attacked a theatrical play entitled 'A Moderate Without a Middle-Ground' and shut it down at Al Yamamah University in Riyadh.
The film takes a comedic diversion from the incident by telling the story of Saad, a blind man sitting in the fourth row of the theater when the fight broke out on stage.
The second short 'Predicament in Sight' is a sci-fi comedy of a plane crash set in the seventies directed by brothers Sohayb and Fares Godus. The film seems like an interesting twist between highly coveted American TV series 'Lost' and Netflix's 'Stranger Things' but with a Saudi twist, showing plane crash survivors trying to contact the outside world for months and how they are forced to coexist.
The third short 'Is Sumyati Going to Hell?' shows a Saudi family treating its Filipina house cleaner Sumyati, with contempt except for the young daughter, who loves her and asks tough questions of her family.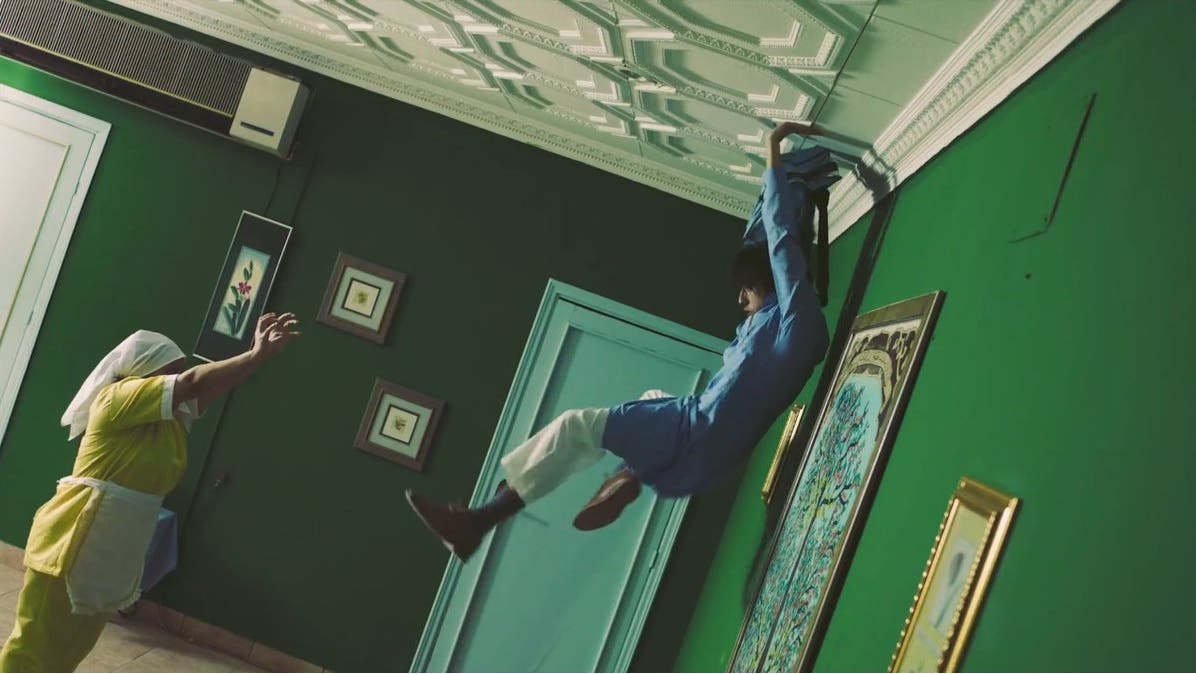 House cleaner Sumyati in the Saudi short Is Sumyati Going to Hell? (Telfaz11)
Stories told in a context
According to Shohayb Godus, this kind of narration is nothing new to Saudi Arabia. "We tell stories, but now we want to present that within a context and a story that may deliver a message or just entertain people," he said.
"We realized that films with direct messages do not last," Gudus added. "People lose interest from such messaging, but by showing them the negative and positive things indirectly, people can reach their own conclusions and that makes your message stronger."
Buthaina Kazim, the cofounder Cinema Akil said that she is very excited about what is happening in Saudi Arabia and the development of Cinema.
Cinema Akil is an independent cinema that displays films from around the world, and specifically from the Middle East, North Africa and South Asia.
"These guys have been producing content for the digital world because of the lack of the infrastructure, but their stories transcend geography and we are all really excited to see what comes up next," she said.
Kazim said that that now with Saudi Arabia planning to open cinema houses and theaters across the Kingdom, she hopes that the local and Gulf cinema industry gets a boost.
"These filmmakers will become a force to be reckoned with in the Arab film sphere," she said. "And now, with the beckoning of the Saudi cinema spaces, alongside the considerable appetite for commercial cinema in Saudi Arabia, this can revolutionize the film industry in the Gulf," she added.
Source: Alarabiya