Overreaching, particularly following success, can be the kiss of death for sales and distribution companies. German arthouse kingpin The Match Factory has avoided this fate by making an art of building and understanding its audience.
Founded in 2006 by former Bavaria Film Group executive Michael Weber and Pandora Film's Reinhard Brundig and Karl Baumgartner, the Cologne-based sales outfit has built an enviable roster of regular collaborators such as directors Aki Kaurismaki, Fatih Akin and Christian Petzold.
The company has handled a steady stream of festival winners over the past decade including Palme d'Or winner Uncle Boonmee Who Can Recall His Past Lives and Berlin Golden Bear winners Grbavica and Honey, while Oscar-nominated films include Waltz With Bashir, Ajami, The Milk Of Sorrow, The Broken Circle Breakdown and Omar.
The Match Factory is in Toronto with Venice hit Foxtrot, Lucretia Martel's Zama, Locarno title Three Peaks, which recently sold to Ed Arentz's new US distributor Greenwich Films, Sara Driver's documentary Boom For Real The Late Teenage Years Of Jean-Michel Basquiat, Shirin Neshat's Looking For Oum Kulthum, Fatih Akin's Cannes entry In The Fade and Aki Kaurismaki's The Other Side Of Hope.
It is also ramping up its production slate, with upcoming projects including The Lunchbox and Our Souls At Night director Ritesh Batra's next film Photograph.
Screen sat down with Weber to discuss the current independent sales space and what the future holds for his iconic company.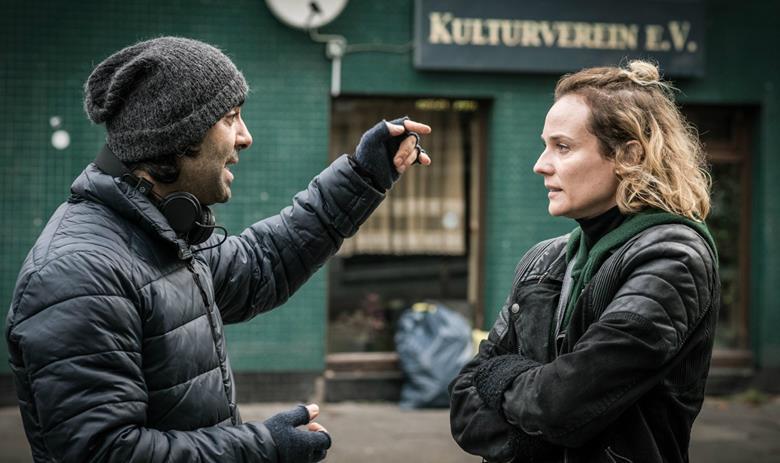 Where is The Match Factory today?
We're exactly where we want to be. We started the year with wins at Sundance for Axolotl Overkilland The Nile Hilton Incident. Then Aki Kaurismaki, the 'godfather' of the company, won Best Director in Berlin and we had In The Fade and Jupiter's Moon in Competition at Cannes. Now, here we are with all these wonderful films at autumn festivals.
I remember when I set the company up, people told me I was crazy. Despite the number of sales companies probably doubling in that time, the landscape has always had its challenges.
What are the keys to maintaining your relationships with the big arthouse directors you regularly work with?
Staying true and honest to yourself and the partners you work with. Also, trying not to be over-ambitious. I never promise anybody a miracle. A sales company helps make something happen. We are a cog in a wheel. The most important relationship is with the producer with whom we have the contractual obligation.
You are very well-positioned in Europe. Would you like to take on more US films?
We are discussing it. We had a nice outcome with Kelly Reichardt's Night Moves. I admire her a lot. Prince Avalanche, too. But we haven't had that big US movie. We should have taken Take Shelter. It's a conversation, alongside trends we notice such as independent movies infusing more genre elements. However, fundamentally, the large amount of soft money in European films makes reaching profit for producers easier than on US movies.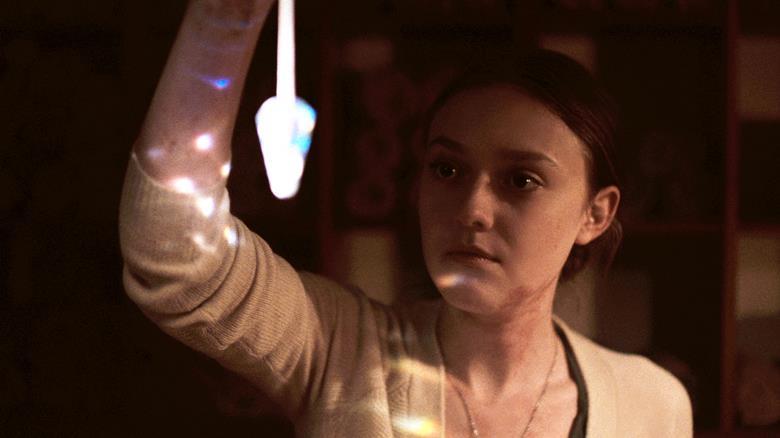 Have you thought about opening a US office?
That's not on the horizon.
What is the main challenge facing the independent business today?
How we can gain back our audience. We have lost a whole generation of 20-30-year-olds. They are not curious about what cinema is and who the new directors are. It's not only in the cinemas we need to win them over. If I have two million people watching a movie online, then that's necessary. We have the challenge to make movies that those online audiences want to watch instead of the fifth series of such and such show. I'm not seeing that at the moment.
Is cinema fighting a losing battle then?
No, look at the performance of Toni Erdmann. I was asked the same thing 10, 20 years ago. There are cycles. It's true that it's a difficult time for foreign-language films in the US but it's also up to us to listen to audiences. That doesn't mean directors need to change their style of filmmaking. Toni Erdmann was two-hours-40 minutes and audiences loved it.
How does Netflix fit into this picture? You sold Felix Van Groeningen's Belgica to them two years ago but haven't worked with them since.
Belgica was seen all over the world. That would not have happened if we had sold the film territory by territory. I'm sure we reached more people through Netflix so in that sense I am very happy. We thought we might have easier access to a younger male audience but I'm not sure that happened in the end.
What makes you say that?
The feedback I got from Netflix. Both sides were a little disappointed.
They are said to pick up many films based on algorithm rather than taste.
I think it's both. When I talk to them, I don't get the impression it is algorithm driven, though.
But you haven't worked with them since…
No, but we will.
Do you worry that some of your buyers will be put out by you doing global deals with Netflix?
We've only done one. At the end of the day it probably had a bigger audience on Netflix. Some distributors were not as keen on the film but that loyalty is important. That sense of loyalty is something we have lost a little in our world. There's something to be said for sharing the losses as well as the successes. It helps build meaningful relationships.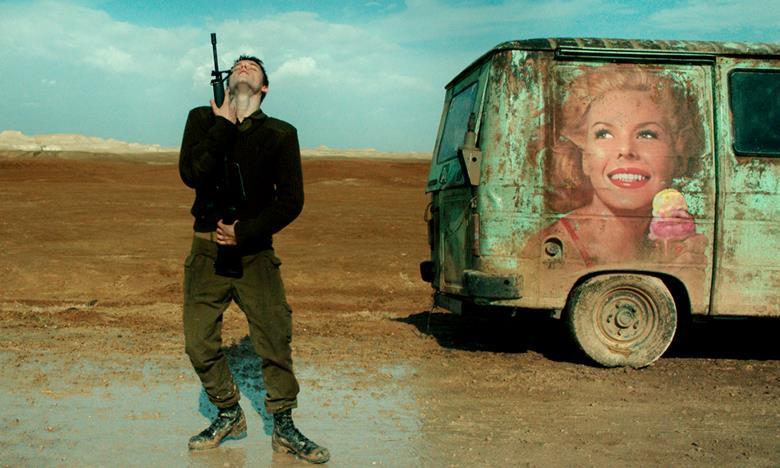 You have recently produced films such as Kornel Mundruczo's Jupiter's Moon, Samuel Maoz's Foxtrot, Thomas Arslan's Bright Nights and Alice Rohrwacher's Lazzaro Felice. Why are you increasing your production output?
I set up The Match Factory Productions three years ago with Viola Fuegen. We also have Pola Pandora Productions, based in Berlin, which has been going for longer and was set up by Karl Baumgartner and Reinhard Brundig of Pandora. My production partner Viola Fuegen handles our co-productions in house. Producing more is a logical step, not least because we have had directors who wanted us to be producers because of our funding connections.
You have been living in Rome, recently. Is that helping build connections with Italian producers?
There is a strong young generation of Italian filmmakers. We are co-producing the next films of Laura Bispuri (Daughter Of Mine) and Alice Rohrwacher and we had films by Leonardo Di Costanzo (The Intruder), Roberto De Paolis (Pure Hearts) and Fabio Grassadonia and Antonio Piazza (Sicilian Ghost Story) in Cannes. There are of course other new directors also doing well from the territory. It's an exciting time for Italy and we are building our connections with some of the most interesting independent companies in the market such as Indigo, Tempesta and Vivo.
The company has a large slate and staff. How is The Match Factory resourced?
We have a revolving credit facility with Commerzbank.
Are there any additions coming up to your team?
Probably one in sales.
What is coming up?
We are co-producing and selling Carlos Acosta biopic Yuli, which is due to shoot next month. Iciar Bollain is directing the film, which is written by Paul Laverty. Christian Petzold's drama Transit, on which we're handling sales, is in post-production now.
We are producing Ritesh Batra's (Our Souls At Night) next film Photograph with Film Science, Poetic License Motion Pictures, Michel Merkt and co-producers Cedomir Kolar and Marc Bashet. Shoot is due to get underway in Mumbai next month. It's a US-Indian-German-French production. It is a beautiful Hindi-language comedy-drama-romance which is tonally very close to The Lunchbox, on which we had a great experience. The film turns on the story of a working-class man who falls in love with a tourist whose picture he takes in Mumbai.
Source: Screen Daily